For many men, a tungsten ring is their first choice when it comes to wedding bands. These rings are modern and stylish while still being tough and durable. In fact, a tungsten infinity ring can withstand everyday wear and tear without ever becoming scratched or scuffed--which makes it a unique symbol of the lifetime commitment you've made to your partner during your wedding vows.
Despite their heavy duty quality, tungsten rings sacrifice nothing in style. You're sure to find a look that matches your personality because tungsten rings come in a wide variety of designs and with a wide range of inlay materials, including meteorite, wood, cobaltium, mokume, and antler. Our tungsten rings are comfortable, made for everyday wear, and since they don't scratch or scuff, every day they'll look like new.
The Tungsten Infinity™ Collection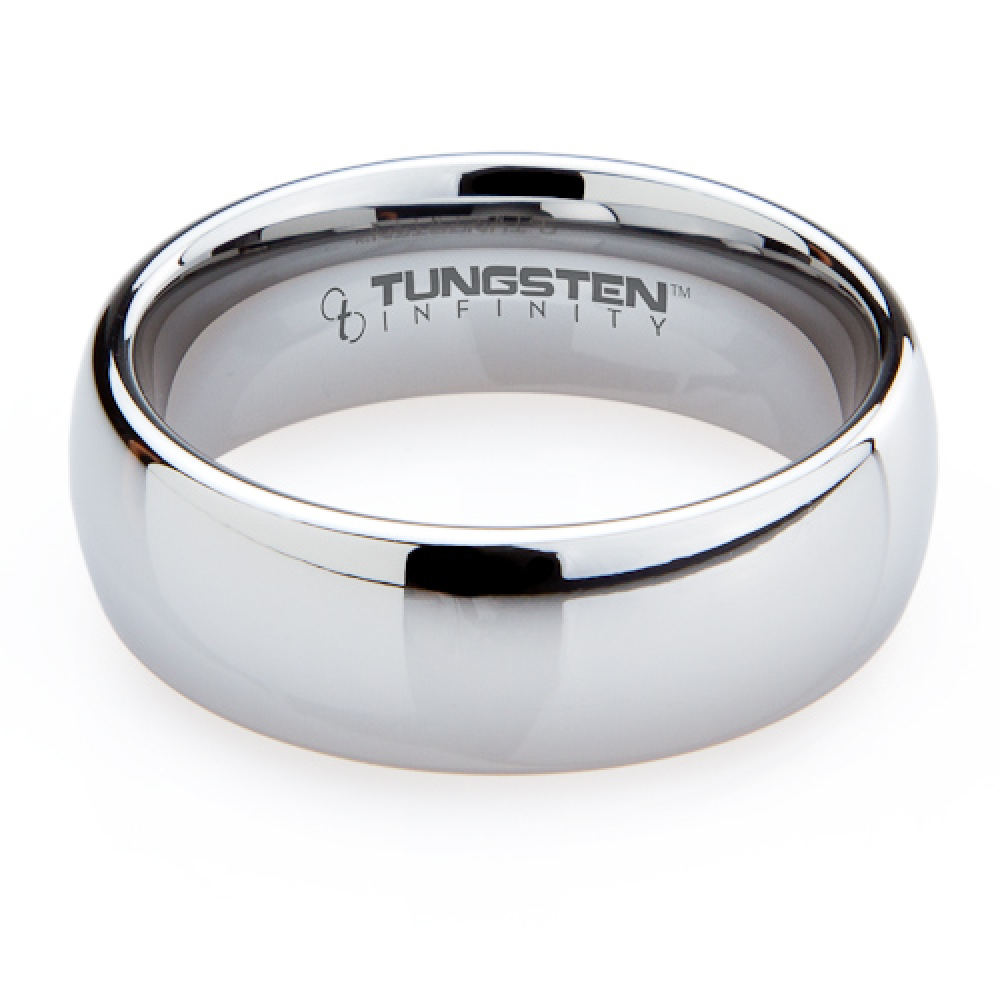 The makers of the Tungsten Infinity™ collection don't cut any corners when designing and creating your ring, and they certify the quality of each one. Tungsten Infinity™ rings are made with approximately 45% tungsten combined with a carbon and nickel titanium binder. This combination makes the rings both lighter and more durable than a typical tungsten carbide ring. Everything from the the quality of the materials used to the design is top of the line, which is why we at Mens Tungsten Online chose to sell Tungsten Infinity™ brand rings.
Tungsten Infinity™ wedding bands' lifetime warranties guarantee that your ring will never scratch or lose its luster. Each ring in the Infinity™ collection is finished with Infinity Polish™, which gives the rings a brilliant sheen. Tungsten Infinity™ will replace any damaged ring free of charge, with no hidden fees.*
If you are looking for a band to last a lifetime, or you want to surprise your man with a stunning ring, try our Tungsten Infinity™ rings and give him the quality he deserves. Remember, if it lacks the Tungsten Infinity™ logo, it lacks our Tungsten Infinity™ quality!
*This warranty does not extend to custom rings or rings inlaid with meteorite, wood, cobaltium, mokume, antler or any other exotic inlay. All custom rings are covered by a 45 day warranty due to manufacturer defects, guaranteeing a satisfactory repair or your money back. Defects due to intentional damage will not be considered for warranty work.